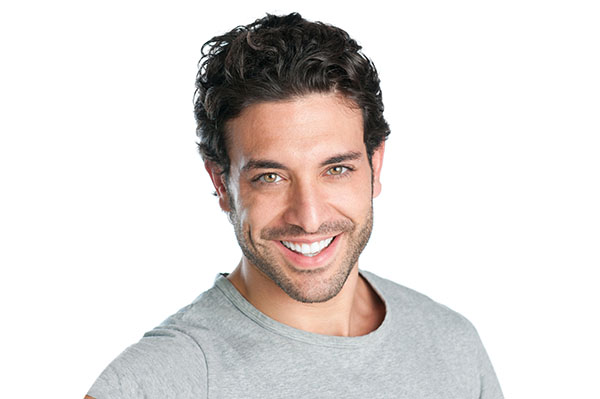 Teeth whitening is a cosmetic process that leads to brighter and whiter teeth by removing stains and restoring their original, whiter color. It is a cosmetic procedure that can replace a smile you are not confident about with a beautiful one you are proud of. There are multiple options for teeth whitening, which we will discuss below.
Common teeth whitening treatments
1. Laser Teeth Whitening
During this process, a whitening gel is applied to the teeth and it is activated by a laser. The laser breaks the hydrogen peroxide in the gel down to water and oxygen. The free oxygen radicals break the bonds of carbon particles present in the teeth into smaller bonds. This removes any stains and discoloration in the process.
The laser emits a monochrome light of a distinct wavelength which speeds up the release of the molecules in the gel. This has a whitening effect on teeth. It is a safe way to whiten teeth and it is affordable.
With laser therapy, there is no need for an anesthetic, and it produces instant results. There are no harmful side effects or damage to the pulp, no overheating of teeth and there is no pain involved. It has proved to be more effective than other methods and its effects last for a longer period.
2. At-home whitening kits
Patients can also have their teeth whitened at home using kits provided by dentists. These kits contain safer products than those available over-the-counter. They also come with customized mouthguards that ensure the whitening solution is distributed evenly between teeth.
At-home whitening kits produce slower results than laser whitening, but over time, patient's will get significantly whitened teeth.
3. Professional teeth whitening
Professional teeth whitening treatments that do not require the use of a laser are also performed by dentists. The patient gets a customized mouth guard that is used to apply the bleaching agent. Dentists have access to more powerful teeth whitening agents than those in at-home whitening kits or products purchased over-the-counter. This leads to significantly better results than those options.
The American Academy of Cosmetic Dentistry states that a single whitening treatment can make a patient's teeth 10 shades whiter after a single session. With professional teeth whitening, patients get the desired results much faster.
Life after teeth whitening treatments
Getting teeth whitened does not mean they will never be stained again. Teeth are constantly exposed to foods and beverages that can stain them, and they can also be discolored by habits like smoking. Patients need to practice food oral hygiene and get maintenance whitening treatments to ensure their teeth retain their new color.
Nowadays, everybody is conscious about their looks and appearance. A beautiful smile is one of the first things people notice when you interact with them. By getting teeth whitening treatments, you can restore the appearance of your teeth to its original white color without spending much.
Thinking about getting whitening treatments? Schedule a consultation with our office today.
Let's get started…
For more information or to schedule an appointment with Anthony DeLucia D.D.S., P.A., request an appointment in our Stuart dental office here: https://drdelucia.com. Or call us at (772) 492-7045.
---
Related Posts
May 16, 2018
Teeth whitening trays from a dentist are vastly superior to any supposed teeth whitening solutions available at the local store. Your dentist will take the time necessary to build a fully customized teeth whitening tray …
---